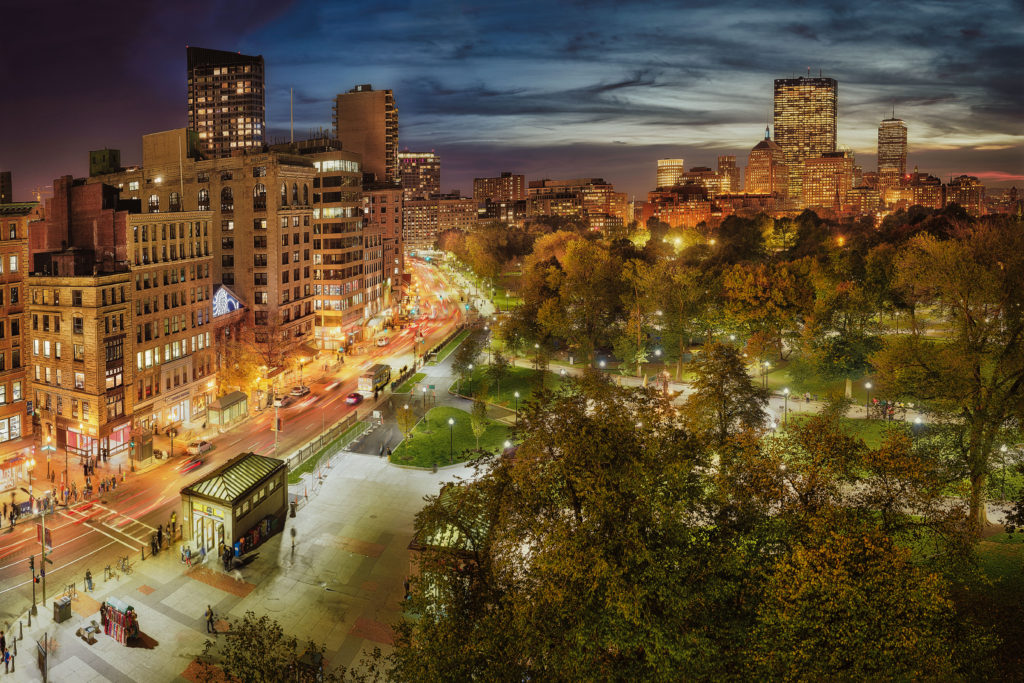 This photo is dear to my heart. I made it specifically as a centerpiece of an exhibition I had in Boston some years ago. The picture resembles in "one" shoot what I associate with Boston when I'm in the city (mostly Sundays). There is Park Street Station; there is the Common; there is the unique skyline of Back Bay with John Hancock Tower and the Prudential Center; There is the Tremont street and the start of the freedom trail. I hope many of my Bostonian Friends and many Boston Fans can relate.
Technically this is not "one" shot. It is an extreme wide skewed panorama. All the different elements of the photos are, in reality, further away from each other than you think. I remember it took me some time to bend it in the form to have everything in one shot and still to look natural (15 shots * 3 exposures, 40mm, 2sec, f8.0)
I compensate for the stark dynamic range (dark Boston Common and street light) with Lumenzia / Luminosity Masks.