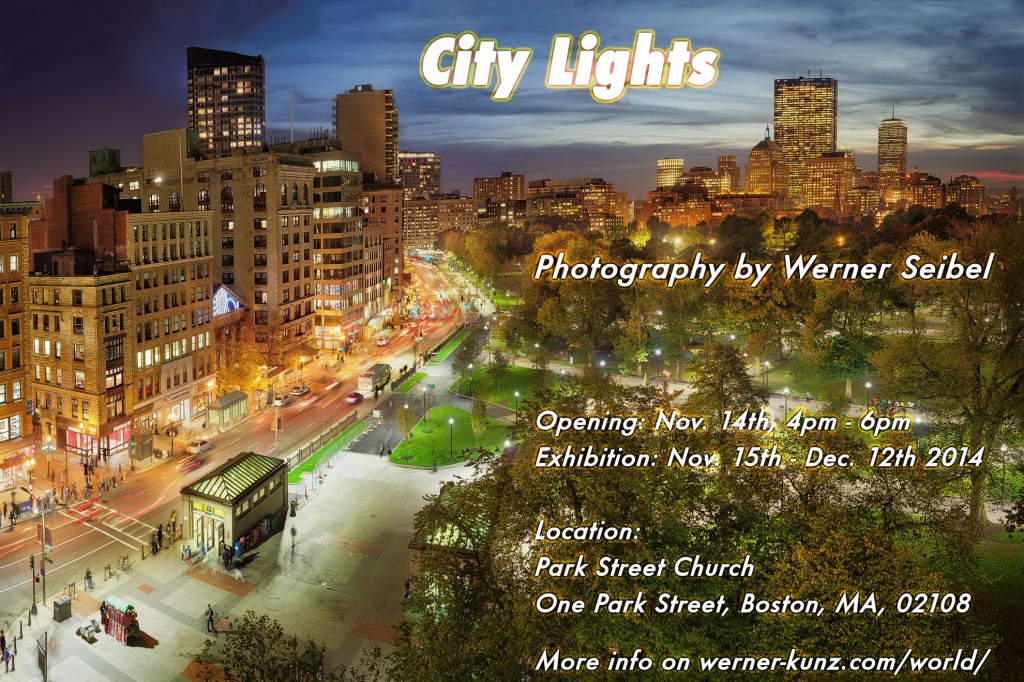 Dear Photography Followers,
I don't know your plans for next Friday after work. But if you are in the area of Boston, I would like to invite you to a small get-together.
After several years following my photography passion, it is my honor to invite you to my first photo exhibition. A selection of my photos will be exhibit at
Park Street Church (1 Park street, Boston, MA, 02108) from Nov 15th till Dec 12th.
I want to invite you to a small get-together on Friday Nov 14th to celebrate the opening of the exhibit. We will be there from 4pm till 6pm with warm apple cider and snacks. If you have time, please come by for a chat and check out the photography.
Opening reception is at Nov 14th from 4pm till 6pm.
All the best and hope to cu on Friday.
Werner