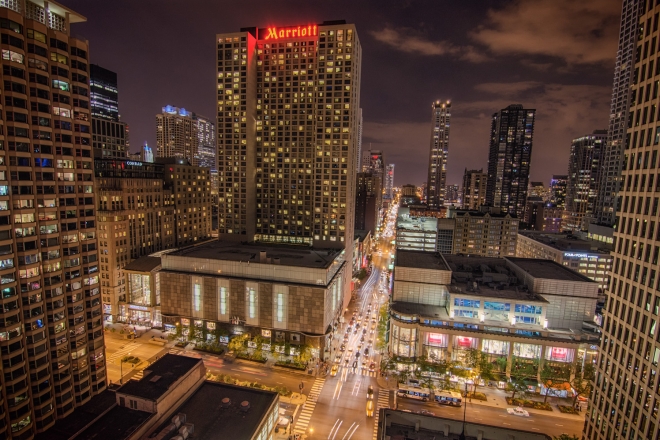 Last week I was in Chicago. It's a great town with a lot of people, skyscrapers, atmosphere and urban lights. A perfect environment for nice photos. The Hotel that you see here was the conference hotel and the street below is the Magnificent Mile. A street full of stores, street performers and busy street life.
My hotel was on the other side and I had a great view (from the floor) on the Marriott Hotel. The only problem was, that there was a fence in front of the window. I knew, that when I get close with the lens, the fence should magically disappear in the photo. But I didn't know how it works. Now I know (smile).
My first set of photos, I did with F16 (left photo). That gives street lamps this nice star shape and ensures a wide depth of field. But you can also see the fence.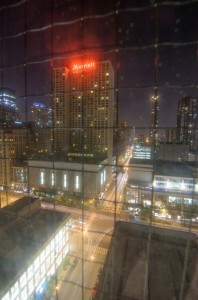 The next set of photos, I did with F4.5 (photo on the right). No stars in the street lamps, but the depth of fiels gets more narrow and therefore the fence is completely "dissolved in out-of-focus".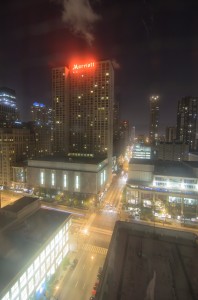 Rule: If you have something distracting very close to the lens, shot very open. Maybe change the position slightly and do it again. Both photos can be used to reproduce the original view within photoshop later.
P.S.: the photo above was made from the roof top of the hotel. Sometimes it is so easy to avoid the fence and get also a better view.