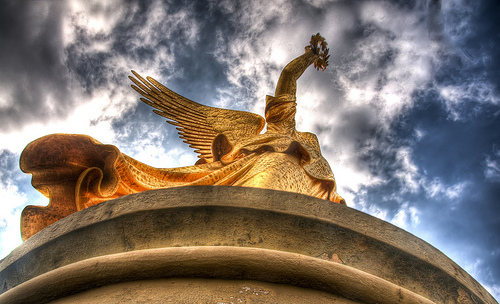 Great, the people of inspire76.com invited me for an interview. It was great.
Enclosed you find the link. Check it out and comment if you want
http://inspire76.com/2010/02/16/interview-werner-kunz-photography/
The photo collection of me they featured you find here.
http://inspire76.com/2009/11/16/artist-werner-kunz-photography/
Have fun
Werner
Just in case:
"1 ) Tell us about yourself:
My name is Werner Kunz and I live in Boston since two years – originally I'm from Germany. Since my teenager times I was fascinated by good photography.
It triggers emotions and connects people. You don't need to be an expert to judge if a photo affects you and is in your opinion artistic.
It is fascinating how powerful this art form can touch people and people who can really master this technique always intrigued me.
I shoot seriously photos since one year and would label myself as an ambitious amateur. I love digital photography because it combines the art of shooting the picture with the capabilities of modern post-processing programs. Theses two things used in the right balance can generate something really artistic.
Finally, I'm a big fan of all the new social media capabilities that offers photographers nowadays possibilities to share their work fast, easy and efficient. That enriches the own work tremendously and you can learn from other great photographers for free.
2 ) Tell us a bit about your artwork:
In the past I tried several different photo shooting and post-processing techniques. The most attention received my HDR Landscape photography (what you also featured on this platform). Here I usually try to use HDR or DRI techniques to generate a very rich and powerful look, but I still try to be realistic. I don't like so much overdone HDRs, with a lot of halo effects and biased colors (mostly grey and blue). I want to give my audience the feeling they would stand at the place, where I was standing during the shoot and feel similar.
HDR helps here a lot, because it is closer to the color spectrum our human eye can see than traditional 8bit processed photos.
I would not limit myself to only HDR technique – I'm also fascinated by a lot of other techniques and try to combine them. For instance, I have done also some Black & White work or love to use infrared filters for my pictures. Although I was always intrigued by great landscape I try to get more experience in urban people photography.
3 ) What are your tools of the trade, including hardware and software:
Because I'm an amateur I still shoot on budget. I started with a Nikon D40x (very nice entry camera) but switched later to a Nikon D90. Great camera, great noise reduction, great handling. The right camera for an ambitious amateur
Lenses: I use the 18-105mm standard lens by Nikon. Nice feature is the vibration reduction and the optical capability is acceptable.
For ultra-wide angle (important in landscape photography) I use a .45x lens adapter on my 18-105mm lens. Something like a teleconverter. The quality cannot compete with a real wide angle lenses (especially sharpness in the corners), but these adapters are pretty affordable and the result is quite similar. I never got a comment that someone criticized my corners, when the photo is great 😉
For low light I use a 35mm f1.8 and 50mm f1.8. Both pretty affordable and they generate a nice blur in the background
Software: For daily stuff and minor adjustments I use Adobe Camera Raw. Also for some final fine tuning.
For major artistic work I use Photoshop with some plugins. My favorites are photomatix, Topaz Adjust, Nikon Color Efex, and Nikon Silver Efex for Black and White.
4 ) How long have you been an artist and what, if any, hurdles did you have to overcome in the process?
I'm still on a journey to become a decent photography artist. I started like most of other people with a small pocket camera and shoot my daily life situations. I was fascinated by great photography, but had never the ambition to generate my own art.
This changed when I got my first DSLR. This gave me much more control over how I can do my photography and opened me a complete new world. Beside the technical advantages of a DSLR I also discovered a lot of post-processing technique, how to improve your image. So good thing on the digital age is that you don't need anything else than a computer to do your post-processing. Way much cheaper and faster than in the old days.
At this point I only want to improve my pictures. When I discovered HDR techniques it hit me that my pictures can become really artistic.
I started to create photos for a broader audience and posted them on flickr. With this I don't want to say that putting digital photos in programs like photomatix generates art automatically. Of course, you need to compose first your shots consciously and master photography shooting on a specific level. But, if you have done your homework and be familiar with post-processing to a specific degree, you can express yourself in photos that will generate a wow-effect by your audience. That is the gratifying thing on digital photography.
5 ) Where do you find your creativity and inspiration?
I love to browse flickr for photos. There a lot of amazing artist and you can find all kind of photography artwork. I also read regularly some photography blogs like inspire76. This is really a great source for inspiration and to get to new ideas
6 ) Who are your favorite artists and why?
Trey Radcliff (www.stuckincustoms.com): He is great in HDR and generates fascinating pictures with his gear. He also offers a tutorial on HDR that was the initial starting point for me to do HDR.
Philipp Klinger (http://www.flickr.com/photos/dcdead/): He is doing fantastic city and landscape photos. Especially from New York and Germany. His work is more subtle than Trey's. I learned a lot from his DRI techniques.
Brian Burt (http://www.flickr.com/photos/briburt/): He produces wonderful photos of my hometown Boston. Worth to check it out!!!
7 ) Which piece of your art stands out as a favorite and why? (Please include a link to that artwork.)
Hard to choose, but I like my "Angel over Berlin". I think the point of view of the shoot emphases the holiness of Angels.
http://www.flickr.com/photos/werkunz/3655693277/
8 ) Tell us about your artistic process from creation to completion:
à see question 4
9 ) If you could have your art displayed anywhere, where would it be and why?
Would be a great thing, if I would have once an exhibition in a Contemporary Art Museum. I'm honored that inspire76 featured my work.
10 ) If you could escape into any one fantasy world what would it be an why?
Let me survive first this world
11 ) Tell us about any upcoming projects you have planned:
I try to learn more on the photography side. I want to integrate off camera flash techniques in photography and also started to experiment with people portrait photography. Hope you follow my stream and you will see where that will end 😉
12 ) Where can people find you, website etc?
www.wernersworld.com