Photography can become a pretty expensive hobby. Especially if you don't think carefully what you really need for your shooting. A lot of professional photographers give the advice to save your money for good quality gear and not wasting your money for crap. In general, I agree with them. But the expectation on the quality level can be very different and this has huge implications on the price. Nice tip to save your money for better gear. But how long do you need to save money to afford a 1.000 $ lense? And what would be a really cheap alternative in the mean time?
I'm a big fan of ultrawide angle shoots. I think the distortion gives picture a very special look. But the special lenses by Nikon and Canon for such shoots are around 1,000$. Is there an alternative? Not, really if you are a perfection guy. But if you can make some small compromises, you get pretty great results with a wideangle lens adapter. It is a lens that you put in front of your normal lens. I have a 18mm-105mm zoom lens and bought for 30$ a .45x lens adapter. Thus I get with the adapter  something around 9mm. Ingredible !!!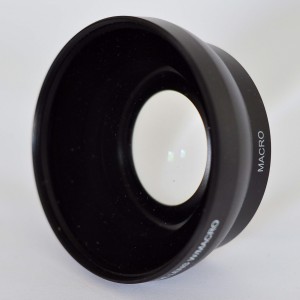 Pro:
– really cheap. Around 30$
– It is very practical, because you do not need to change the lens for a wide angle shot
– It is slimmer than a normal wideangle lens
– Sharpness is decent in the center part of the lens
– It comes with the capability to use your normal lens as marco lens (pretty distorted in the corners, but you can use if you have nothing else).
Cons:
– It has a very small black vignette (It doesn't bother me much. Sometimes it fits nicely to the image and sometimes I correct the distortion with photoshop and get ride of the black vignette)
– It is more distorted in the corners (But every ultrawide angle lens has that)
– It has more aberration than normal wide angle lenses (But every ultrawide angle lens has that)
– Not very sharp in the corners (But every ultrawide angle lens is distorted in the corner and thus not really sharp there)
– Not so fast than normal wideangle lenses (Usually not such an important issue for wideangle shots)
(Warning: Don't buy a tele zoom lens adapter!!! Same concept, but the result is horrible)
How good are the results for 30$. Here are some of my results:
Here are some shots, where I corrected the distortion with photoshop lens correction
One example of a ultra macro shot (100mm and the macro lupe of the wide angle adapter. As already mentioned the quality is much inferior):

Hope you like the photos
Best
Werner
Related Post: